Ikwekwezi FM is part of the Government owned National Broadcaster, South African Broadcasting Corporation (SABC) having broadcast transmitters mainly reaching Mpumalanga, Limpopo, Gauteng, and a bit of Northwest.
The station also hits the airwaves through satellite and online streaming which further stretches listenership by audience in various parts of the world.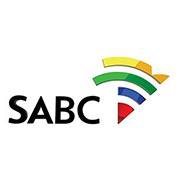 The station is a home to Ndebele speaking people and those who understand it. It strives to transform listeners through the delivery of compelling quality programming. iKwekwezi FM is a full spectrum Radio station providing a mix of enlightening, informative, educational and entertaining programmes.
With a mandate to broadcast programming that caters for all ages and interests of various societies, the station is currently commanding an estimated audience of 1,335 million with the primary target market being 25 – 49 years, Secondary target market 16 – 24 years and the epicenter of 34 years.
Typical Listener: IsiNdebele speaking & understanding families and individuals.
Dj's / Omroepers:-
Big Joe
Biziwe
Bobo
Bongi
Bussai
Gusheshe
Hleziphi Sibanyoni
J.A.B.U.
Jay Dee
Mbuzana
Micky Rosh
MindloLav
Na-T
Nelza
Professor
R-Voonah
Sbusiso Skhosana
TK
Voroso
Vum Vum
Wizoo
Zuzu
Frequencies / Frekwensies:-
97.3FM – Kwaggafontein
---